Cancellation and Weather Policies:

Changes to existing reservation's boat type, departure date, or time must be made at least 48 hours before the existing departure date and cannot be processed online. Please call the location in which the reservation was made to make these arrangements.
Any cancellation made more than 48 hours before the departure date will result in a cancellation fee that is 10% of the total reservation amount.
Any cancellation made less than 48 hours before the departure date will result in a forfeit of the total reservation amount and cannot be credited towards future reservations.
If the following conditions exist on the lake at departure time, then the reservation fees can be credited towards future boat rentals: heavy rain lasting more than 45 minutes, lightning, tornado warnings, high wind advisories or any condition that Paradise Rental Boats considers unsafe boating conditions. Weather credits or rain checks can only be given in person on the day of the rental and are based on actual weather conditions on the lake at the time of the rental, not future weather forecasts.
40ft Island Voyager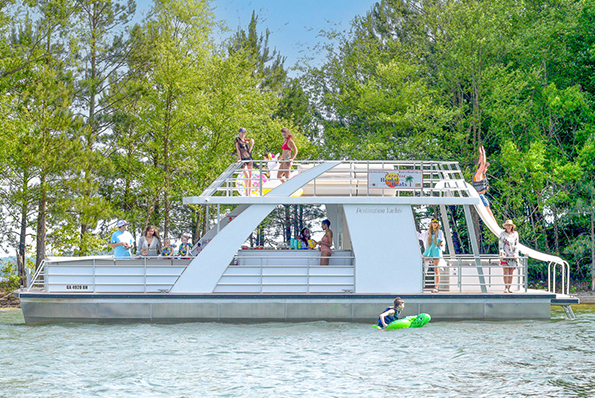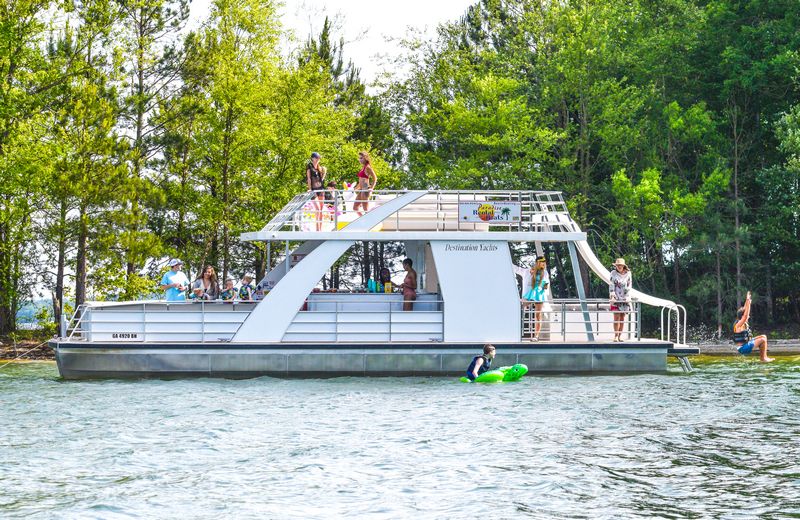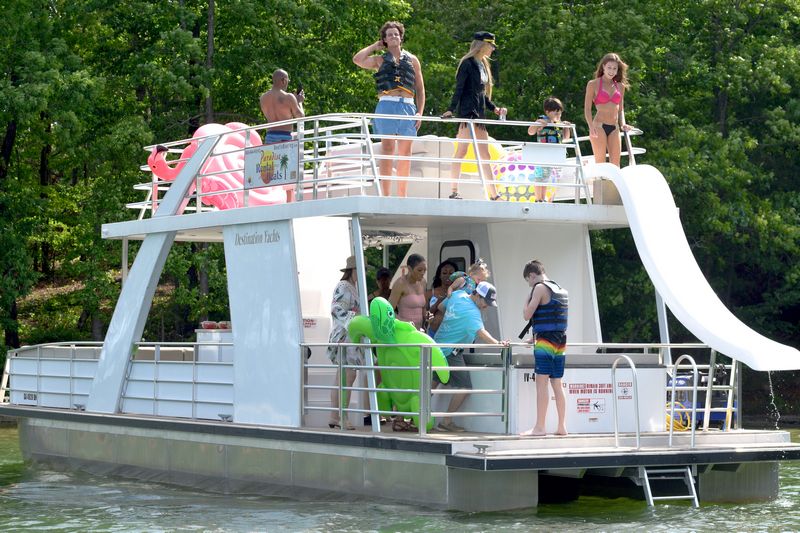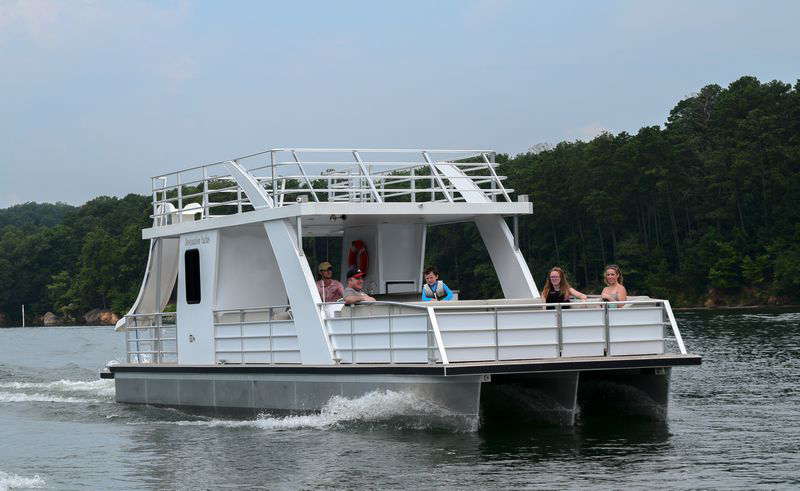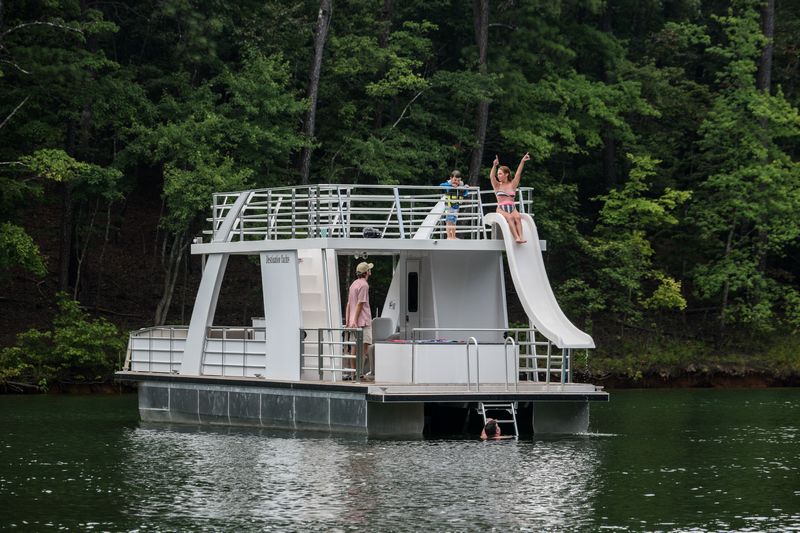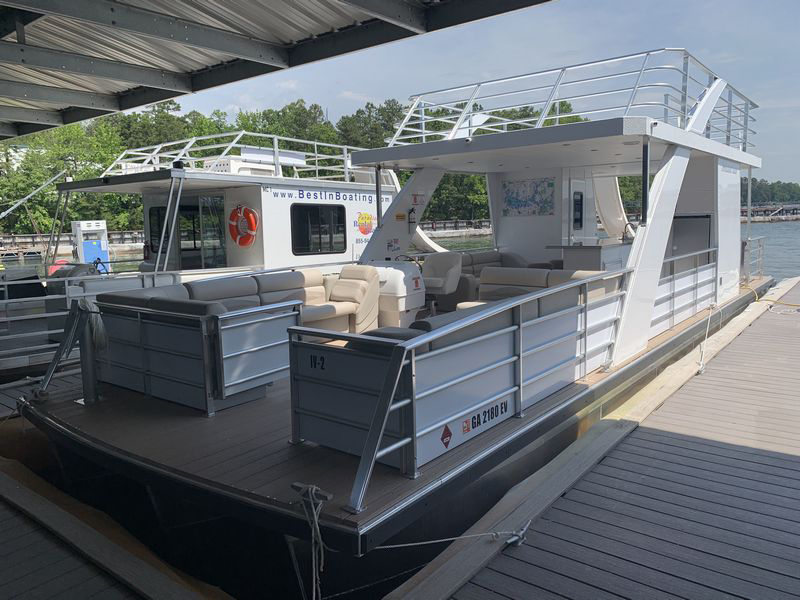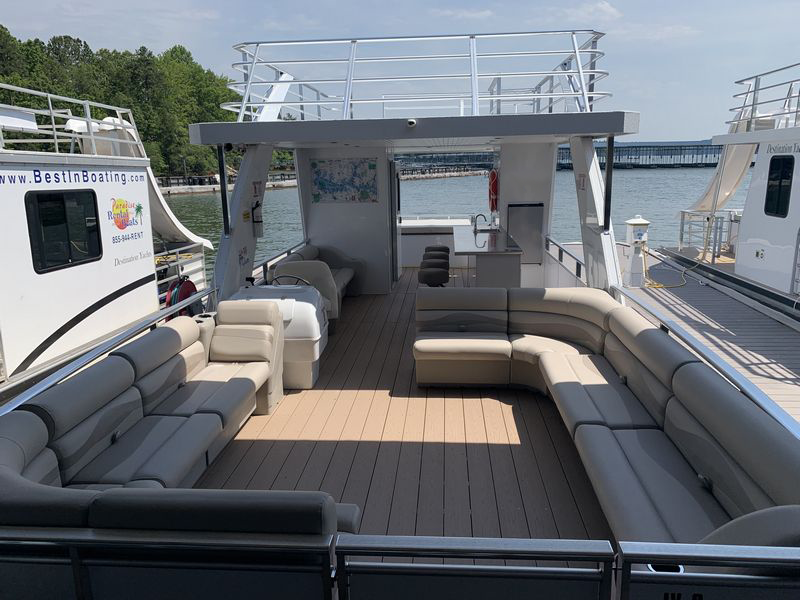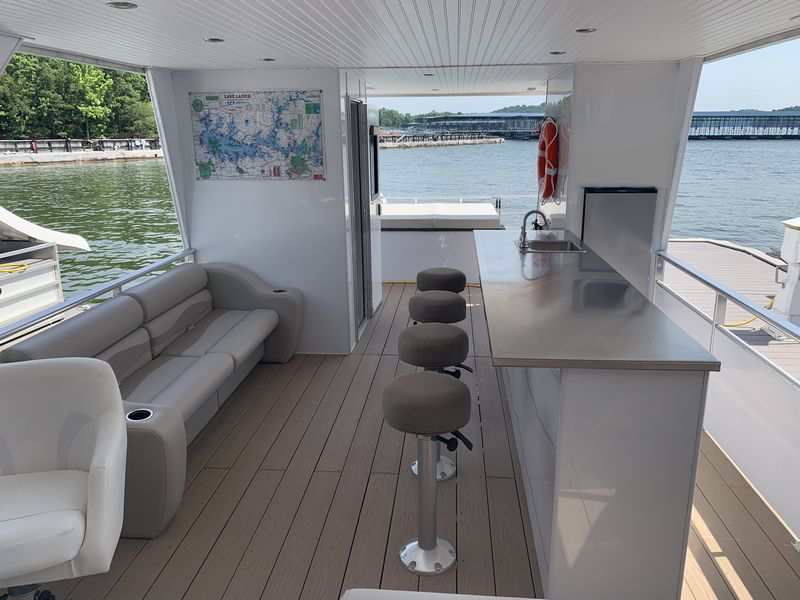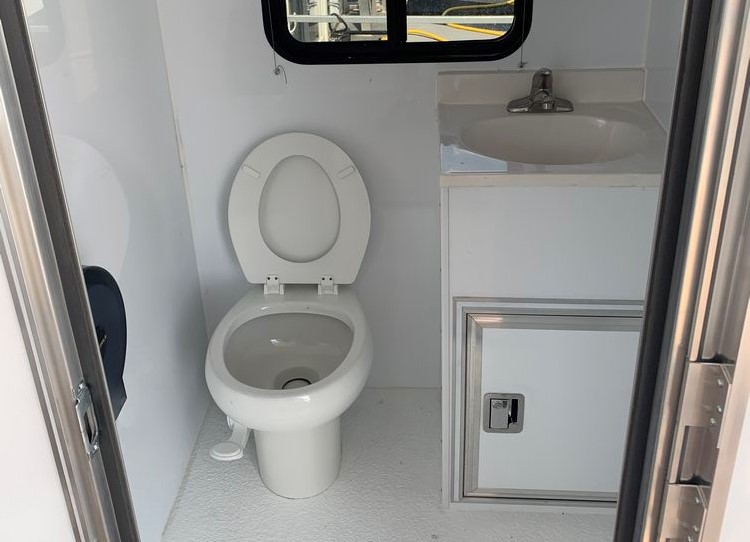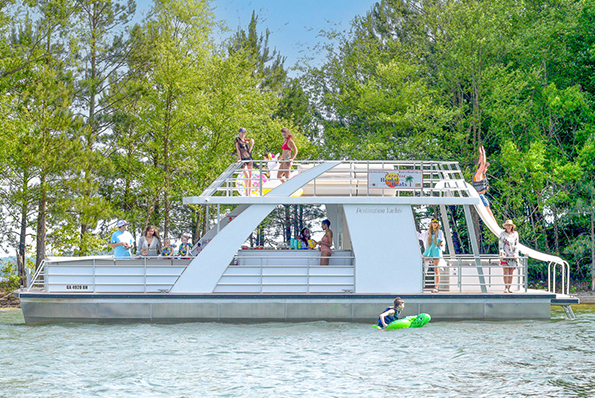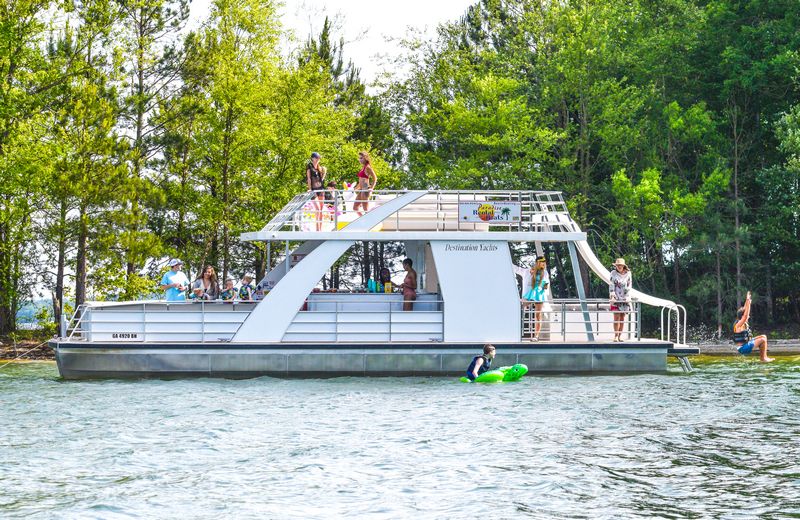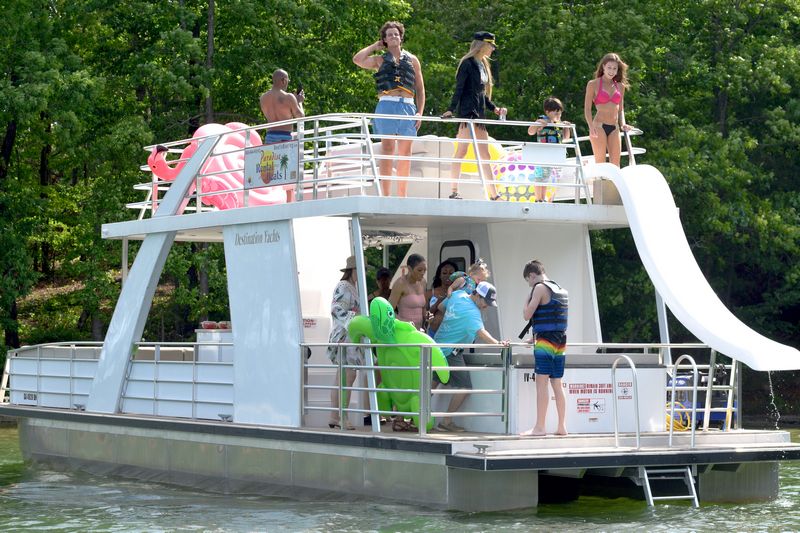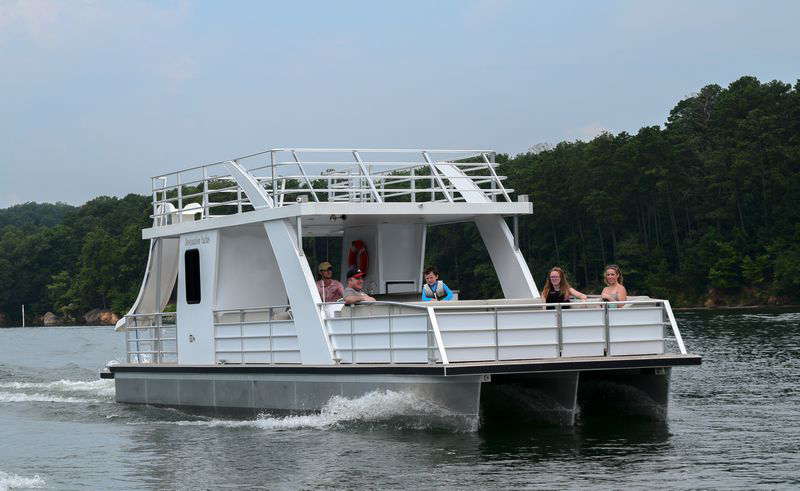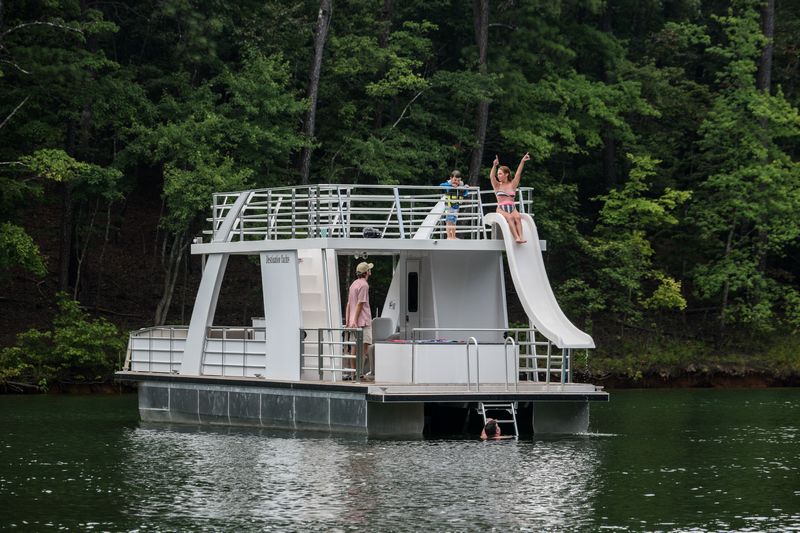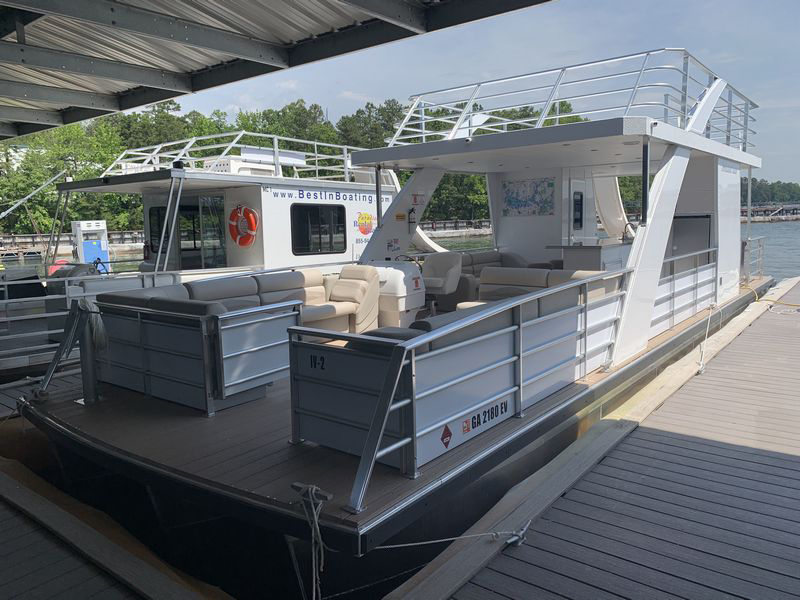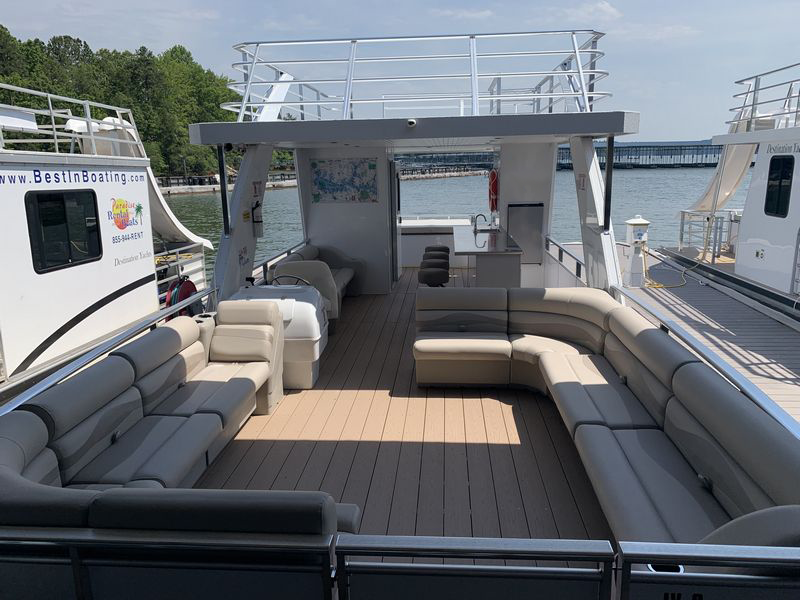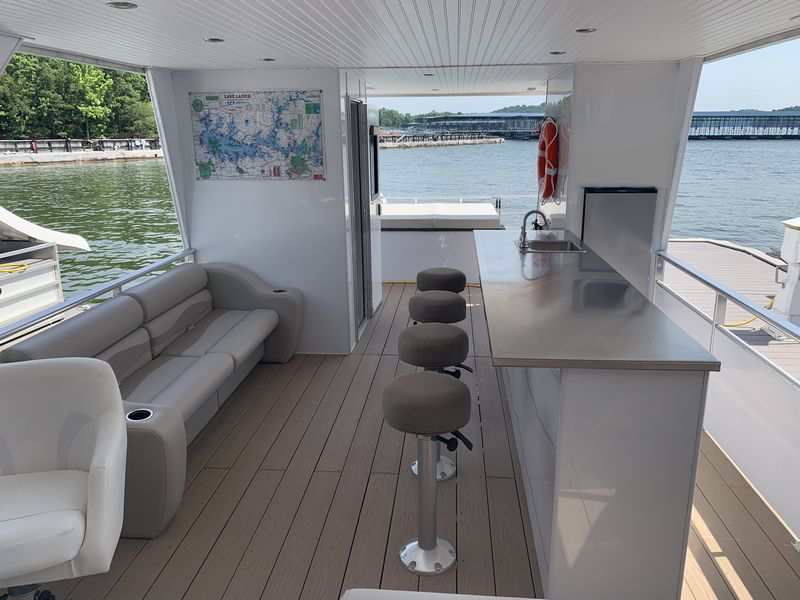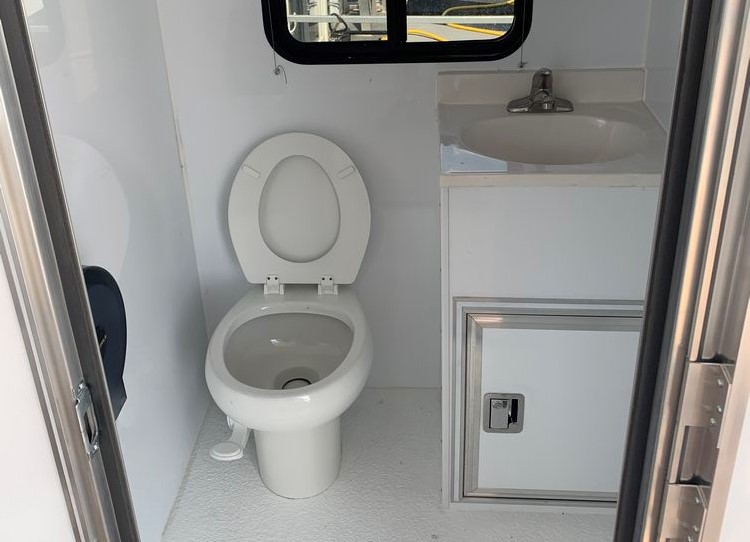 Starting at $599*
*Based on date selected and availability

Our Island Voyager is 40ft long and can accommodate up to 22 passengers.

When designing this all new boat we took our very popular 35ft Destination Yacht and improved on it's design in every way including a larger wet bar, more seating, sun pad on aft deck, large swim platform and a higher passenger capacity. Take the stairway up to the larger top level deck for sunbathing, dining, or sliding into the water from the slide!

This boat features include a bathroom, mini refrigerator, generator for electrical power and stereo system with Bluetooth. The Island Voyager is perfect for corporate parties, family reunions, birthday parties, and anything else you can think of!

NOTICE: This boat type is NOT allowed to enter Margaritaville/Landshark Landing/Sunset Cove at Lanier Islands. The boats position is monitored with GPS at all times and we are automatically notified if the boat enters this area. Failure to follow this policy will result in an immediate rental termination without refund. If you are wanting to go to Margaritaville, please select a different boat type that does not have this restriction.

Available for: Half Day 4 Hour (Morning or Afternoon)Full Day 8 Hour (All Day 9am-5pm)